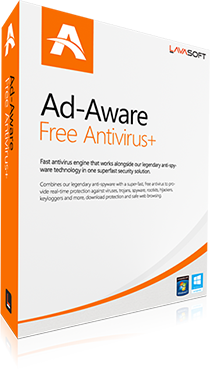 Ad-Aware
11
It's New. It's Awesome.
Everybody says so.
Gathering awards from the professional reviewers and being praised by its users, the new Ad-Aware Free Antivirus + offers the best antivirus and anti-spyware protection for your PC. Give your computer the best anti-malware protection.
Download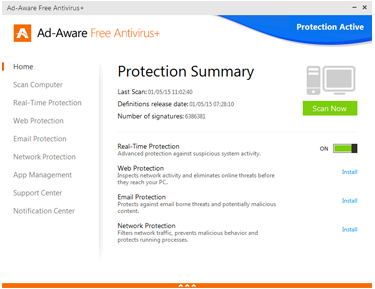 Ad-Aware
11
All New Engine. Best Protection.
Still Lean. Still Free.
With a new and powerful anti-malware engine that is considerably more effective at fighting viruses and spyware, Ad-Aware 11 is the best, free antivirus on the market today... and it's smart enough to know how to manage its resource usage that you won't even feel it's there.
There are no perfect antivirus but Ad-Aware comes pretty close.
Download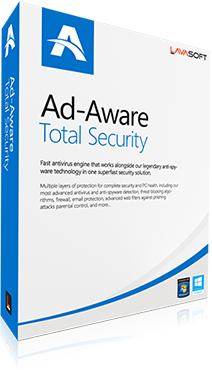 Ad-Aware
11

Total Security
Complete PC Protection.
Total Security. Total Peace of Mind.
Top-of-the-line defence againsts malware and cyber threats, Ad-Aware Total Security provides all needed layers of protection for your computer and complements it with a complete set of data security features to keep your personal documents.
Download

"SPECTACULAR."


"...One of the most effective ... antivirus programs"


"Impressive detection rates"


"Ad-Aware Free Antivirus+ erhält in der Version 11.x eine neue Benutzeroberfläche und auch..."


Outperforms its Peers
Ad-Aware Free Antivirus+ scored extremely well in both real-time tests (against freshest malware) and in on-demand scans (40,000+ samples).

Learn more

Ad-Aware Awards
For almost 15 years, Lavasoft has been at the forefront of PC protection. View all of our awards and see why we are the world's most popular anti-malware software.

View Awards

X

Desktop Security
Unmanaged desktop protection for small businesses or corporate branches.
Attractive multivolume licensing packages for Lavasoft's Ad-Aware product line, recommended for businesses with under 100 computers where the presence of a management console is not required.
Continue

Managed Security
Robust endpoint protection with the convenience of a management console to help deploy and maintain.
Perfect fit for businesses of any size. Complete antimalware protection with centralized management console that gives IT administrators the ability to proactively protect their network.
Continue